03 April 2021: NDPP Candidate H.Chuba Chang elected unopposed from 51 Noksen Constituency
Nationalist Democratic Progressive Party (NDPP) candidate H.Chuba Chang was elected uncontested to the 51-Noksen (ST) Assembly Constituency on 3 April 2021, the last date for withdrawal of candidature. The poll was scheduled for April 17. The vacancy was caused in the Nagaland Legislative Assembly by the death of Late CM Chang.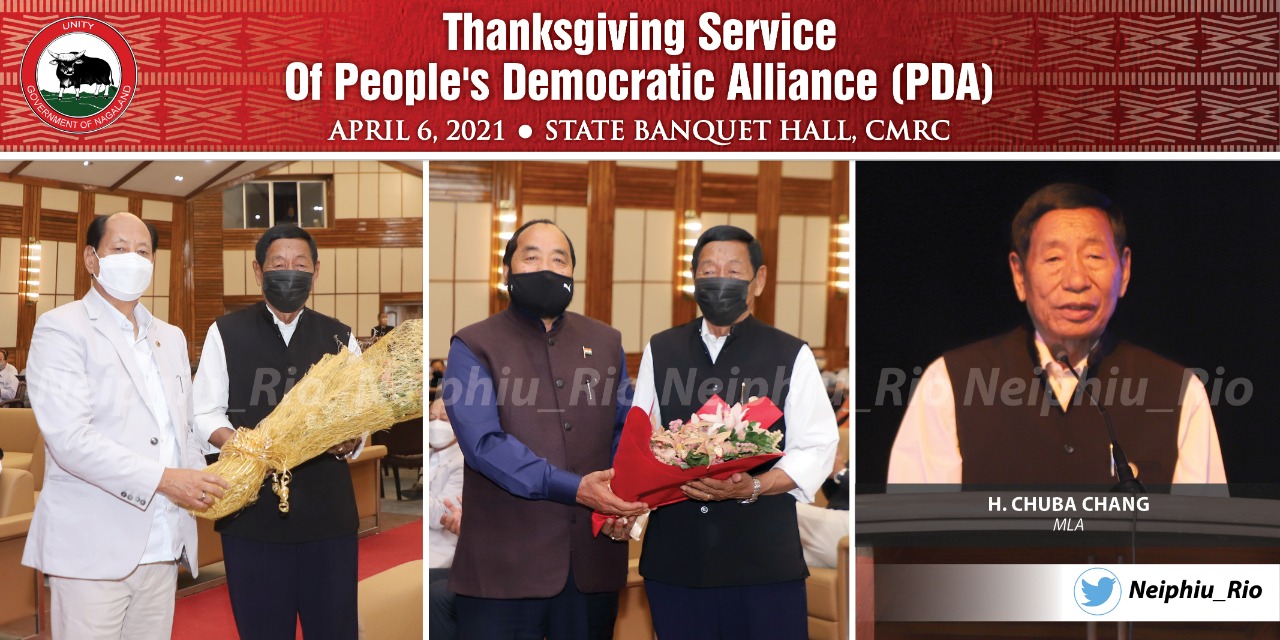 With this result, the strength of parties in the NLA stands as below:
| | |
| --- | --- |
| Ruling – People's Democratic Alliance (PDA) (35 MLAs) | Opposition (25 MLAs) |
| NDPP: 21 MLAs | NPF: 25 |
| BJP:  12 MLAs | |
| Independent: 2 MLAs | |
15 April 2021: Two Scientists from SASRD, Nagaland University, receive awards at International Conference
Two SASRD, NU, Scientists awarded at the 4th International Conference on 'Global Approaches in Natural Resource Management for Climate Smart Agriculture (GNRSA-2020) during Pandemic Era of COVID-19' held at Meerut, UP during February 26 to 28, 2021.
Women Scientist of the Year Award-2020:
Dr Moakala Changkiri, Scientist (Assistant Agronomist), AICRP (VC), Department of Horticulture, SASRD, NU was awarded Women Scientist of the Year Award-2020.
Dr Moakala also won the 'Young Scientist Award' in the international seminar on 'Agricultural Sustainability for doubling Income in changing climate Scenario and market challenges during COVID-19' organized by University of Allahabad, Prayagraj, UP during April 10-11, 2021.
Fellow Award-2020:
Dr Aastik Jha, Scientist (Assistant Breeder), AICRP (VC), Department of Horticulture, SASRD, NU received 'Fellow Award-2020'.
Dr Aastik also won the 'Outstanding Horticulturist Award' during 4th National conference on 'Doubling Farmers Income for Sustainable & Harmonious Agriculture (DISHA-2021)' organized by Sambodhi Retreat, Dhandbad during March 13-14. (Source: MExN)
27 April 2021: Nagaland to go into 2 week partial lockdown from 30th April
In light of the rising COVID-19 cases, the Nagaland government announced to go into a 'lockdown with consolidated guidelines' for two weeks starting April 30.
Nagaland has seen a rise in COVID-19 cases this past month. The state reported 207 fresh cases of COVID-19 on 27th April, taking the State's tally to 13,445 total cases and 847 active cases.