List of Guinness World Records from Nagaland:
Tallest (Largest) Rhododendron tree in the world (1993)
The Tallest Rhododendron tree in the world was discovered at Mount Japfu near Kohima, Nagaland, India and was recorded in the Guinness World Records in 1993.  The Rhododendron a height of 108 feet at the time of discovery.

Previous Guiness Book of World Records for the largest species of rhododendron was in 1988. It is the scarlet Rhododendron arboreiim of 65 feet in height found on Mt Japfu, Nagaland, India.


(Image for representation only) – Rhododendron from Pulie Badze, Kohima- courtesy of TripAdvisor
Tallest paddy plant in the world (1998)
Nagaland featured in the Guinness Word Record for the tallest paddy plant in the world from Nagaland which was recorded on October 1, 1998. The height of the paddy was eight and half feet, 175 tillers and 510 grains in each ear. The paddy was discovered and raised by Mr. Melhite Kenye, Pastor of Baptist Church at Chumukedima, Nagaland.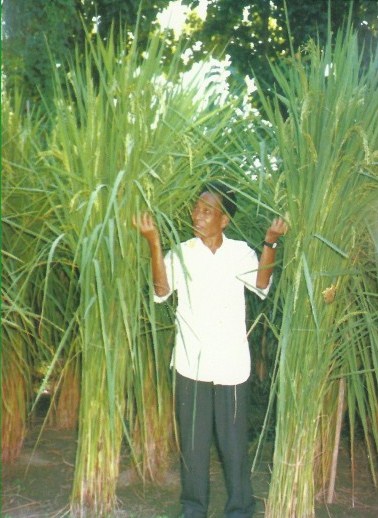 The largest electric guitar ensemble in the world (2013)
Nagaland featured in the Guinness World Records for the largest electric guitar ensemble in the world on 12 January 2013 at Agri Expo,Dimapur, Nagaland, India. A total of 368 guitar players between the age group of 11 to 70 years participated and played 'Knocking on heaven's door' by Guns N' Roses. The record is held by Sky Group (India). The event was organised to promote unity and peace in Nagaland. [Ref: Guinness World Records]
Leave a comment: